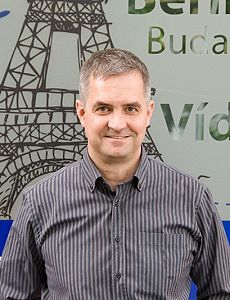 Martin Šimek
chief executive officer
Hidden Secrets Tours, s.r.o.
We are a Czech travel agency focused on authentic experiences and hidden secrets of the Czech Republic, and other countries of Central Europe. We want to show and introduce you to the beauties of our country and surroundings, and explore the unknown. We wish you would experience something new and extraordinary, something you would not expect so that you would like to come back and spend your time with us again.
Our excursions are organized to the well-known cities such as Prague or Vienna but also to other interesting places such as Salzburg, Český Krumlov, Kutná Hora, Auschwitz and many more.
During the whole tour you will be accompanied by our guides - from the first meeting at the airport to the departure back home.
Last but not least, we are members of the Asociation of Tour Operators and Travel Agencies of the Czech Republic so you can be sure about our credibility.
It is not just about the "excursion"
We always give you a bit more - an unforgettable experience of exploring the unknown.
Whether you like to idle about, go hiking or get to know as much information as possible during one weekend, there is a trip for you.
We have prepared several itineraries into the most attractive places, adaptable to the time of your arrival or departure. Moreover you will be accompanied by a tour guide speaking in a preferred language of the group - English, German, French, Portuguesse, Spanish - so there will be no communication barriers.
Read about various interesting destinations in a magazine. Our guides will introduce you to places you will not find in any other guidebook. After you come home, you will find photos from the tour on our facebook page where you can share your gained experiences with us.
Make memories that cannot be taken from you!
Better to see something once than to about it thousand times.
Asian proverb
Travel far enough to meet yourself.
David Mitchell
To travel is to live.
Hans Christian Andersen
Travel is the only thing you buy that makes you richer.
Unknown
You are never too old to set another goal or to dream a new dream.
C.S. Lewis